From The Chairman's Desk
Dear Pat,
This week, Trumpcare was unmasked by the Congressional Budget Office, which put out their estimates for the effects of the plan. The big takeaways? Americans will pay a lot more for a lot less coverage. Premiums are estimated to increase 15-20% with seniors feeling the worst effects, their premiums increasing by an estimated 20-25%. Most notably, a 64 year old making $26,500 would pay $1,700 a year under the Affordable Care Act in 2026 and $14,600 under Trumpcare in the same year. This is unacceptable. 14 million people would be kicked off of insurance next year alone if Trumpcare passed, and that number would grow to 24 million over the course of the next 10 years. Meanwhile, the bill cuts $880 billion from Medicaid while giving $883 billion in tax cuts to wealthy Americans. For New Hampshire, that would mean severe cuts to our state's Medicaid expansion, which gives over 50,000 residents access to treatment programs that are integral to combatting the opioid crisis.

Of course, Governor Sununu has been as quiet as a mouse on Trumpcare, only offering delayed reactions that toe the party line. While he has said he isn't signing onto to the bill, he hasn't detailed why. Is it because it's too extreme or not extreme enough? Governor Sununu proposed a detrimental block grant of Medicaid as part of the ACA replacement plan, and wouldn't guarantee that everyone who has coverage now would be covered under Trumpcare. This is to say that, just because Sununu is has spoken ill of Trumpcare, we don't quite know why, or where he stands. Governor Sununu's silence has also been felt on the issue of the Trump administration's second attempt at a Muslim Ban. Sununu said of the first Muslim Ban that it is "definitely not un-American" but hasn't offered an opinion on the re-boot, just like he hasn't offered an opinion on transgender rights, which was tabled by Republicans in the New Hampshire House last week.

In the state Senate this week, Democrats fought for working families while Republicans made it harder for them to get by. For the second time in two weeks, Republicans downed legislation to create a state minimum wage. As a result, New Hampshire is last in New England and tied for last in the entire United States when it comes to minimum wage earners. As if Republicans didn't do enough this week to stunt working families, they also passed a bill in the state Senate that would all but prevent children from receiving food stamps. Republican Senator Kevin Avard introduced legislation that had been form-written by a national Republican think tank, and once amended, would force parents with children to seek a waiver in order to receive the food stamps they currently receive with no waiver. This is more bureaucracy for our most vulnerable, and it forces those who are under the most financial stress to jump through more hoops to receive basic necessities. 

In other state news, reports confirmed that Education Commissioner Frank Edelblut anonymously donated $1,000 to the Croydon School Board's GoFundMe defense fund without disclosing that information during his confirmation process. The School Board is being sued by the state Department of Education, which Edelblut heads. This conflict of interest in addition to Edelblut's lack of disclosure is grounds for him to resign and for Governor Sununu to seek a new candidate for his position, which is open for re-nomination in the next month.

Democrats did score a legislative victory this week, as the Senate voted unanimously to pass a bill sponsored by Democrat Bette Lasky to fund additional positions at the Attorney General's office. This will give the AG the latitude to investigate any cases of potential voter fraud, and is a tangible way to ensure the integrity of our voting system, as compared to President Trump and Governor Sununu's voter fraud lies and the introduction of laws that disenfranchise eligible voters.

Joyce Craig announced on Thursday that she would be running again for Mayor of Manchester. We are thrilled about her announcement, and can't wait to get to work to win back the mayor's office in our Queen City. We can't wait to have Keith Ellison join us at our State Committee Meeting and afterward for a fundraiser at Gas Light Co. Be sure to get your ticket! Lastly, we are excited to announce that our annual McIntyre-Shaheen 100 Club Dinner will be on April 30th at the Manchester Raddison Hotel. RSVP today and stay tuned for our special guest speaker!

Thank you for your continued support,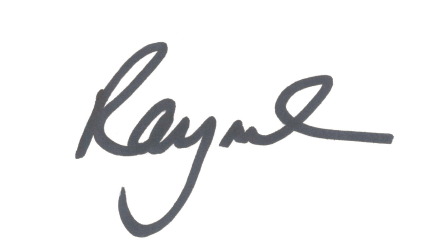 Raymond Buckley, Chair
New Hampshire Democratic Party
NHDP Events Calendar
Have an event that you would like to see in the calendar?  
Click On the Image Below to Sign Up For the NH Senate Democratic Caucus' Newsletter
Check Out the NH House Democratic Caucus' Newsletter
Click 
here
 to sign up to receive it!  
Paid for by the New Hampshire Democratic Party. Not Authorized by any Candidate or Candidate's Committee. www.nhdp.org