From The Chairman's Desk
Friends:
If you ever need to be reminded of exactly why we need another Democrat in the White House, just compare the Democratic and Republican primary debates.
While the clown car that is the GOP field of candidates displayed nothing but attacks on the working class and women's health, our Democratic candidates discussed policy issues in a substantive way to keep our country moving forward.
The Democratic candidates laid out exactly what's at stake this election, and they clearly outlined their visions to continue to grow the middle class, make college more affordable, and protect Social Security for future generations. There's only one party that is serious about reforming our broken immigration system and confronting the real threats that climate change poses. The fact is, the Democrats are focused on the future, while the Republicans continue to echo the failed policies of the past.
I'm proud that the bar for political discourse was set so high by our candidates at the debate, and it is clear to those that watched the Democratic debate this week that our future President was on that stage!

Have a great weekend,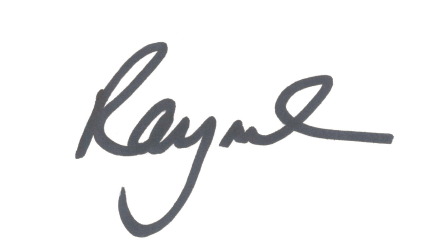 Raymond Buckley, Chair
New Hampshire Democratic Party
Check Out the NH House Democratic Caucus' Newsletter
Click 
here
 to sign up to receive it!  
Click On the Image Below to Sign Up For the NH Senate Democratic Caucus' Newsletter
Save the Date!

What: Joyce Craig for Mayor Canvasses
When: This Saturday, 

10:00am

/1:00pm and this Sunday, 

11:00am

/2:00pm
Where: Manchester, 

click here

 for details



What: Coös County Democrats Truman Dinner
When: 

Sunday, November 1 at 5:00pm


Where: White Mountain Chalet, Berlin, 

click here

 for details

 

NHDP Events Calendar

Have an event that you would like to see in the calendar?  
Join Our Letter to the Editor Team!

Make sure your voice is heard! Join our team by writing letters about the issues you care about. Sign up today to join us. Let's ensure topics relevant to our families and communities are being talked about.
NHDP Press Releases
ICYMI
: Kelly Ayotte's Latest Attempt to Rewrite Record on Environment "Part of a 2016 Effort"
Ayotte's Lifetime LCV Score of 23% Is Even Worse Than Scott Brown's Lifetime LCV Score of 38%
THROWBACK 

THURSDAY
: Kelly Ayotte's True Record On Energy & The Environment
As Kelly Ayotte continues trying to rewrite her record of putting her Washington special interest backers before New Hampshire, it's important to take a look back at Ayotte's true record on energy and the environment...
RELEASE
: Kasich's New Economic Plan: Deep Tax Cuts for the Rich Paid for by Granite State Senior 
Today in New Hampshire, John Kasich rolled out his "economic plan" that gives deep tax cuts to the wealthiest few while slashing programs that help the middle class and grow the economy all while he has promised to cut Social Security, telling future recipients to "get over it." 
RELEASE
: Excerpts from NHDP Press Call on Jeb Bush's Plan to Repeal the Affordable Care Act 
See below for quotes from today's Press Call on Jeb Bush's disastrous plan to repeal the Affordable Care Act...
RELEASE
: Jeb Bush 2.0: Rubio Talks "Free Stuff" in New Hampshire
While Marco "Retro" Rubio is busy claiming everyone else is stuck in the past, his own positions on issues like income inequality, education, climate change, and women's rights place him just as far in the past as the rest of the Republican field. 
RELEASE
: Kelly Ayotte Doubles Down On Shutdown Bill That Would Require Cuts For Troops, Combating Substance Abuse And More 
Ayotte's Bill Includes Up To $30 Million In Cuts To Combatting Substance Abuse, As Much As $1.5 Billion In Cuts For Military Personnel
ICYMI
: Top Kelly Ayotte Special Interest Back Continues To Come Under Fire Amid New Reports That It's A "Tobacco Industry Front Group" 
Concord Monitor Editorial Calls On Greater Concord Chamber Of Commerce "To Rescind Its Membership In The U.S. Chamber Of Commerce"
REALITY CHECK
: Kelly Ayotte Can't Change The Facts, No Matter How Many Web Videos She Puts Out
In New Web Video, Ayotte Touts Her Legislation That's Really "A Business-Friendly Trojan Horse" That Means "Ripping Off Workers" National Partnership For Women And Families Called The Proposal An "Empty Promise" That "Would Give Workers Less Flexibility And Less Pay"
RELEASE
: Despite the Numbers, Jeb Bush Wants to Repeal Health Care for Over 90,000 Granite Staters
Today, Jeb Bush is announcing his plan to repeal the Affordable Care Act. But thanks to the Affordable Care Act, New Hampshire is healthier and stronger and we're seeing a decline in the costs of uncompensated care and savings for individuals. 
RELEASE
: GOP Presidential Hopefuls Try to Distract From Their Disastrous Records 
Today in New Hampshire, Republicans running for president are trying to distract voters from their conservative records by participating in the "No Labels" forum. But it's going to take a lot more than one day of speeches for these candidates to be passable as bipartisan leaders.
RELEASE
: Kelly Ayotte Tries To Solve the Koch Brothers' Problems Nearly 90% of the Time 
As No Labels hosts its "Problem Solver" convention in New Hampshire today, it's important to remember that instead of working to get results for New Hampshire's families and small businesses, Kelly Ayotte tries to solve the Koch Brothers' problems nearly 90% of the time.
Want to stay up to date on political happenings at the State House, in New Hampshire and around the country?

Follow us on twitter!


@NHDems

 

@NHSenateDems

 

@NHHouseDems
Paid for by the New Hampshire Democratic Party. Not Authorized by any Candidate or Candidate's Committee. www.nhdp.org