From The Chairman's Desk

Friends:

If you hadn't heard already, the clown car is coming to town. Or as one Politico columnist put it better, the Republican "clown van." 
 
Fresh off the Iowa "Freedom Summit" featuring the likes of Bill O'Brien, Sarah Palin, and Donald Trump, New Hampshire Republicans announced they are bringing the circus to Nashua this April. 
 
The NHGOP's so-called "Leadership Summit" will be a great opportunity to highlight the radical, anti-middle class policies being proposed in the back of the GOP clown van. After all, there could hardly be a better argument for the sound policies that New Hampshire Democrats know will move our economy forward than listening to Sarah Palin speak (with or without a teleprompter). 
 
But what this also means is that, believe it or not, the 2016 cycle is upon us. Last year, New Hampshire Democrats celebrated some victories despite the tough year for Democratic candidates across the country. And now is the time to start positioning ourselves to be even stronger in 2016. 
 
That's why at the New Hampshire Democratic Party headquarters, we're not wasting any time. This year, we've hired a full staff – earlier than ever – to start working to mobilize the grassroots effort that will carry our candidates to victory in 2016 and beyond. 
 
You'll notice a few new faces (and many familiar ones) on the list below, and I know that in the weeks and months ahead you will get to know them all as we work together to keep our state moving forward. 
 
2016 is shaping up to be a great year for New Hampshire Democrats – if we do the ground work this year. We have much to do to get our message out and strengthen our incredible grassroots organizations.

Let's work hard together this year so we can celebrate great victories next November.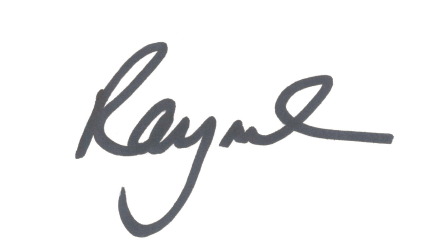 Raymond Buckley, Chair
New Hampshire Democratic Party


Your New Hampshire Democratic Party team:
 
Sean Doyle - Executive Director
 
Donna Soucy - Chief Financial Officer
 
Colin Pio - Finance Director
 
Jillian Joyce - Deputy Finance Director
 
Aaron Jacobs - Press Secretary
 
Trey Taralia - Press Assistant
 
Ian Moskowitz - Political Director
 
Meredith Shevitz - Deputy Political Director
 
Isaac Epstein - Field Organizer
 
Ian Kenison - Operations Director
 
Liz Wester - House Caucus Director
 
Gene Martin - Senate Caucus Director
 
Thad Logan - Senate Caucus Finance Director
 
Save the Date!


State Committee Meeting
Saturday, March 7th, 2015
10:00AM
St. Anselm College
Institute of Politics

NHDP Events Calendar

Have an event that you would like to see in the calendar?  
Want to stay up to date on political happenings at the State House, in New Hampshire and around the country?

Follow us on twitter!


@NHDems

 

@NHSenateDems

 

@NHHouseDems
Paid for by the New Hampshire Democratic Party. Not Authorized by any Candidate or Candidate's Committee. www.nhdp.org