From The Chairman's Desk
Friends:

The 2014 election results showed us what we've known all along – grassroots campaigns are winning campaigns. There was a direct correlation between the strength of a town committee, their ability to supply reliable, enthusiastic volunteers and that town's performance on election day.
 
To that end, making sure that every town and city has the organization and resources they need to grow is a top priority for the New Hampshire Democratic Party as we head into 2016.
 
That begins with the caucus process. Every town and city Democratic Committee must caucus before March 31st  to elect officers and delegates to the 2015 convention.
 
If we cultivate active democratic organizations across the state, there is no stopping us in 2016, 2018 and beyond.

Local Chairs can download the caucus packet here which contains all of the information and materials needed to caucus. If you have any questions please reach out to our political director, Ian Moskowitz at imoskowitz@nhdp.org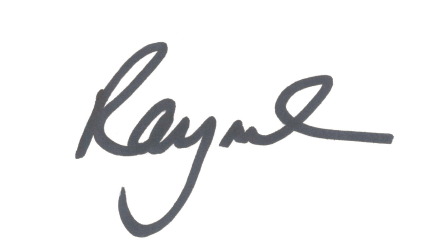 Raymond Buckley, Chair
New Hampshire Democratic Party
Save the Date!

State Committee Meeting


Saturday, March 7th, 2015




10:00AM

St. Anselm College

Institute of Politics

NHDP Events Calendar

Have an event that you would like to see in the calendar?  
Senator Jeanne Shaheen
 
Last Tuesday, Senator Jeanne Shaheen was sworn in for her second term in Washington. As of her swearing in, Senator Shaheen becomes the first New Hampshire Democrat to serve a second term to the United States Senate since 1972. 

New Hampshire Democrats are extremely proud and honored to have such a dedicated public servant continuing to represent us in the United States Senate. Senator Shaheen has always put New Hampshire first during her time in the Senate and as Governor, working to make college more affordable, ensuring equal access to affordable health care and fighting to grow our economy by making energy efficiency a priority.























Senator Shaheen with Vice President Biden as she is being sworn in.
Governor Maggie Hassan
On January 8th, Governor Maggie Hassan was sworn in for her second term as our 81st Governor. Governor Hassan pledged to continue fighting for the priorities that will support small businesses, expand opportunity for middle class families, and move our economy forward.
New Hampshire Democrats are inspired by Governor Hassan's vision for a future where we continue to hold down the cost of higher education, maintain our commitment to ensuring access to quality, affordable health care, and finally raise the minimum wage for hard-working Granite Staters.


Governor Hassan addresses the Legislature and guests with her Inaugural address.
Congresswoman Annie Kuster
Congresswoman Kuster was sworn in for her second term last week and has already started to aggressively work towards moving Congress forward. 
Congresswoman Kuster has reintroduced the SAVE Act and helped pass the Clay Hunt Suicide Prevention for American Veterans Act, which she cosponsored. She also cosponsored new legislation to strengthen campaign finance regulations.
New Hampshire Democrats can continue to be proud of the work that Congresswoman Kuster is doing in Washington as the 114th Congress begins.
Paid for by the New Hampshire Democratic Party. Not Authorized by any Candidate or Candidate's Committee. www.nhdp.org