From The Chairman's Desk
This upcoming Tuesday, September 9th, marks the well-anticipated New Hampshire primaries. While the Republican candidates are sure to attack each other up through the polls closing, what comes after Tuesday is the organized and coordinated Democratic effort we have all been preparing for over these last several months.

Across the state, our volunteers and supporters have been knocking on doors, calling up voters, writing letters to their newspapers, and helping to build a grassroots operation to build support for our candidates this November.

This week, our coordinated campaign, Granite State Forward, continued to hold office opening events across the state in what will be 19 offices throughout New Hampshire in the next few weeks. These offices are helping us continue to grow our local organization and build the type of grassroots operation that we know will count on Election.

But friends, we only have 60 days left until election day on November 4th. That's 60 days to tell our friends, families and neighbors about the stakes in this election and highlight how Democrats have been moving New Hampshire forward.

So we need to step it up these next several weeks to get involved, sign up for a door-knocking shift, or make some calls to continue spreading our message.

We've made so much progress so far, let's keep up the momentum to make sure we are successful on November 4th!

Have a great weekend!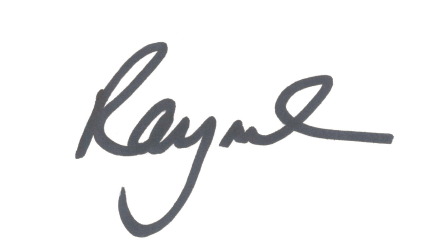 @GSF2014: Follow the NHDP's Coordinated Campaign, Granite State Forward, to get updates on how the organization is fighting to re-elect Democrats up and down the ballot 

@ManningMaureen: Follow Maureen Manning to get updates on her race to become the next State Senator from District 16

 

@BigOilforBrown

: Following Big Oil Billionaires for Brown to see the latest highlights of Scott Brown's close ties with out-of-state special interests
A majority of respondents said that the best recent example of Republicans being willing to do or say anything to get elected was, "A pro-Scott Brown Super PAC ad being taken off the air for reckless, dishonest, baseless attacks on Senator Shaheen."

Featured Opinion Editorial
For the last two years, it has been my mission to recruit millennials into the fold of the Republican Party. Talking to young voters, educating my classmates and motivating them to get involved was an incredibly rewarding experience as chairman of the New Hampshire Federation of College Republicans. However, if these same students and recent graduates desire to have their voices heard and their interests fought for, they would be well-advised to vote Democrat this November.
After many months of reflection, I have come to realize that the Republican Party has failed to see the big picture on issues that matter most to my generation, particularly in regards to the crushing student loan debt that burdens our lives. The dire consequences of this crisis are felt far more personally than most issues today, and as such, I am compelled to advocate for leaders and policies that will address this problem head-on.
As a recent undergraduate student in New Hampshire, I know firsthand just how difficult it is to succeed as a young American, especially when it is estimated that a whopping 74 percent of New Hampshire students – myself included – leave college with an average student loan debt of $33,000 – the second-highest average in the nation.
As a result, we are putting major life decisions on hold, and struggle every day to have faith in the dreams that led us to pursue higher education in the first place. Even for those of us who have found work, our ability to contribute to the economy is crippled, and for many of us, the financial stability of our own families is at risk.
This kind of oppression must not be tolerated. Millennials and middle-class families deserve immediate and effective solutions to this crisis.
The Bank on Students Emergency Loan Refinancing Act, co-sponsored by Sen. Jeanne Shaheen, is a prime example of how leaders from the Democratic Party are leading the way on this issue. If passed, the bill would allow students and families to refinance their student loans at lower interest rates, ultimately saving them thousands of dollars along the way.
Refinancing homes and cars has long been a successful way for middle-class families to improve their economic conditions and alleviate the financial difficulties they face. Granting recent graduates this chance would likewise give young Americans the opportunity they need to thrive.
In fact, more than 125,000 students in New Hampshire alone would be affected by this legislation. With more money in their pockets and more control over their lives, this positive change would help ignite our state's economy.
Unfortunately for us, however, Republicans in the U.S. Senate recently blocked the Bank on Students bill. Their approach to this issue is one that simply fails to address the immediate and pressing nature of this crisis.
In the past, GOP leaders have advocated for the government to play a lesser role, if any, in regards to higher education, often pointing instead to the problematic rising cost of tuition.
To be sure, the high cost of college has indeed helped to produce the staggering student loan debt we see today.
But when it comes to actually combatting this trend in New Hampshire, Democratic leadership is once again leading the way.
Gov. Maggie Hassan and our Democratic representatives in Concord restored funding to New Hampshire's higher education system, resulting in the first in-state tuition freeze in 25 years.
In addition, low-income students are now receiving scholarships to attend college.
Just recently, the Community College System of New Hampshire announced that tuition rates at all seven of their colleges would be lowered for this coming school year.
Today, a college education in the Granite State is more affordable and more accessible to all who desire a fair chance to succeed.
Leaders like Shaheen and Hassan continually prove that they are deeply invested in the future of millennials. Their investment in students is ultimately an investment in the future of our state and our country.
Funding public higher education, supporting Pell Grants and advocating for legislation like the Bank on Students bill are just a few of many ways in which their actions have improved the lives of countless young Americans. The debate over student loan debt in this country has made one thing abundantly clear: when millennials speak, Democrats listen. Even as my generation reels from crushing debt, their resolve to find solutions to this crisis only continues to grow.
After all, it has been said that millennials are in fact optimistic and upbeat about their future. Therefore, we owe it to ourselves to support leaders who are dedicated to solving the problems that restrain our true and full potential.
As students begin another school year, it is my hope that young voters across New Hampshire will judge candidates not just for the ads they run or the words they say, but for the actions each candidate has taken to positively and directly impact their lives.
Once they do, they'll find that supporting Democrats this November is by far the right choice to make.
Jake Wagner
Former Chairman
New Hampshire Federation of College Republicans
Save the Date!
Sullivan County Democrats BBQ Fundraiser
Saturday, September 6, 1:00pm-4:00pm
Newport Common, 15 Sunapee St., Newport
Nashua Democrats Meeting
Monday, September 8th, 7:00pm-8:00pm
2 Court St., Nashua

Concord Democrats Meeting 
Tuesday, September 9th, 6:30pm-7:30pm
NHDP HQ, 105 N. State St., Concord
 
Phone banks and canvassing events are being organized on a daily basis! 
Please email field@nhdp.org to find out where events are happening near you.
Have an event that you would like to see in the calendar?  
This week the choice in this race could not have been clearer. We continued to see that Jeanne Shaheen is working hard every day to put New Hampshire first and to make a difference for Granite Staters.  
Senator Shaheen has fought to get New Hampshire companies help to export products overseas, while Scott Brown is shipping jobs overseas.  Senator Shaheen wants to invest in repairing America's road and bridges and create good jobs at home, while Scott Brown is helping companies build new plants overseas.
On Monday, we celebrated Labor Day in true New Hampshire fashion. In Manchester, Senator Shaheen spoke at the AFL-CIO breakfast about the importance of creating good jobs here in New Hampshire and across the country. Then, Team Shaheen was out in force at the Milford Labor Day Parade. 
Senator Shaheen was also endorsed by nine labor unions that represent tens of thousands of Granite State workers across New Hampshire. 
Join Jeanne Shaheen for some chili on Sunday, September 7th at 12:30pmin Dover. Grab some chili and get organized for this critical election. Hosted by the Professional Fire Fighters of New Hampshire.
Join Senator Shaheen on Tuesday, September 9th at 7:30pm at the Puritan Backroom in Manchester to kick off the 2014 General Election!
This week, the Nation Education Association - New Hampshire (NEA-NH) endorsed Governor Hassan for re-election, asking its more than 16,000 members and their families to support the Governor during the campaign and on Election Day.

"Governor Maggie Hassan has been a tireless advocate for public education and we must re-elect her this November to preserve the dream of a quality public education for every child in New Hampshire," said Scott McGilvray, NEA-NH President.

Read the full story in the Union Leader 

here

.
Also this week, Governor Hassan launched Operation VETS Connect, a 100-day challenge to New Hampshire employers to encourage hiring New Hampshire veterans.

Read more from WMUR 

here

. 
And following the release of New Hampshire's long-term energy strategy, Governor Hassan said, "the New Hampshire Energy Strategy proposes concrete ways to help reduce energy costs, create jobs, protect our natural resources and improve reliability and diversity." 
She added, "It will take continued bipartisan cooperation to implement the recommendations set out in the strategy, so that we can reduce costs and build a brighter energy future for our families, businesses and economy."
Read more from the 

Concord Monitor

. 
Paid for by the New Hampshire Democratic Party. Not Authorized by any Candidate or Candidate's Committee.www.nhdp.org