From The Chairman's Desk

There are just six weekends left before the November 4th elections, and, as you've probably seen, things are naturally starting to tighten up. That means one thing: grassroots ground game.
I don't have to tell you that elections are won and lost by who has more grassroots strength. That means every door that you knock and every one phone call to a neighbor could make a difference. This year is no different.
That's why this upcoming weekend our coordinated campaign's Weekend of Action will be our first big test of grassroots strength -- and there's a lot of work to do. We have to knock on doors and reach out to as many voters as possible. And the only way we'll do that is with your help. Find out what Weekend of Action events are happening near you here: http://action.granitestateforward.com/page/event/search_simple?source=home
It's also time to think ahead to our GOTV efforts. We are asking all of our great leaders like you to plan ahead and take the Election Day off along with the weekend and the day before as well.  It is all hands on deck time, and you will make the difference!
Also, don't forget that President Bill Clinton will be coming back to New Hampshire next month, onThursday, October 16th, to attend our annual 2014 Jefferson Jackson Celebration! Over 500 tickets have already been sold and space is limited, so please RSVP here today if you haven't done so already here:https://secure.actblue.com/contribute/page/14jj
Heading into the final stretch towards November 4th, you won't want to miss this opportunity to hear from President Clinton and our own leaders about why it's more important than ever to get involved in this election.
Thank you again for everything that you're doing to build our grassroots strength.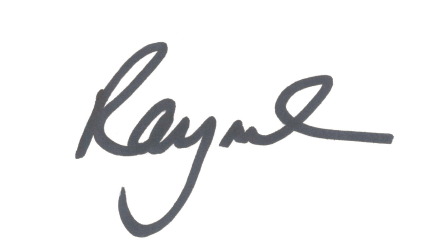 @MikeCryans: Follow Mike Cryans to get updates on his race to become District 1's next Executive Councilor 

 

@GSF2014: Follow the NHDP's Coordinated Campaign, Granite State Forward, to get updates on how the organization is fighting to re-elect Democrats up and down the ballot 
In last week's picture caption contest, a majority of respondents said that Chris Christie was most likely saying to Walt Havenstein, "Wait, so Governor Hassan tries to build bridges, not close them?"  
Save the Date!

Nashua Unity Brunch
Monday, Sept. 29, 

9:00am-11:00am


Nashua Field Office, 449 Amherst Street

Londonderry Democrats Meeting


Monday, Sept. 29, 7:00pm-8:00pm


Londonderry Town Hall 

Phone banks and canvassing events are being organized on a daily basis! 
Please email field@nhdp.org to find out where events are happening near you.

 


Featured Letter
To The Editor

As a Republican, I tend to favor less government intrusion in the private sector, but there are clearly areas where government has a role. A case in point is transportation infrastructure.

In his first term on the Executive Council, Chris Pappas has emphasized modernizing infrastructure and fixing roads and bridges. As the owner of the Puritan Backroom, he understands how the state can promote entrepreneurship, and he championed the creation of the state's Business One Stop website.

But Chris also understands when government should step back, and has consistently worked to streamline and modernize state services. It's not a question of "more government" or "less government."

Pappas understands that we should strive for more effective and efficient government that works for everybody.

Dick Duckoff

Manchester
NHDP Events Calendar
Have an event that you would like to see in the calendar?  
This week, 
Jeanne Shaheen was criss-crossing New Hampshire, talking directly to voters about important issues that matter most to them. We have less than 6 weeks until Election Day and we need an all-hands-on-deck effort to win.  Check out our week-in-review below and then join us for our Weekend of Action tomorrow!
Fighting for Small Businesses 

If you didn't see it earlier, this week Senator Shaheen's Op-Ed column ran in the Eagle Tribune talking about my support for the Small Business Jobs Act.  The Small Business Jobs Act was a smart, practical bill that produced real results for New Hampshire businesses. To continue moving our economy forward, we must work together in a bipartisan way to create a level playing field for small businesses.

This week, Team Shaheen launched our New Hampshire Jobs First Tour - with visits to small businesses in Dover, Nashua, Manchester, and several stops in the North Country. 

Senator Shaheen was proud to support the bill, which is helping New Hampshire business right now, Scott Brown voted against this legislation.  Three times.  That is wrong for New Hampshire. 

Read my full Op-Ed in the Eagle Tribune
"Fire fighters and Governor Hassan have something very important in common: it is our jobs to ensure that the citizens of this state are protected and out of harm's way at all times. This is a job that we both take very seriously. It is clear that her priorities align with ours, as she has had a long track record as our Governor and State Senator to prove it. It's this kind of tested leadership and unwavering commitment to the public that make her the best candidate to continue to govern New Hampshire," said Dave Lang, President of the Professional Fire Fighters of New Hampshire.


"Governor Hassan continues to earn the trust and support of law enforcement because of her strong record of bringing together leaders of both parties to solve problems and improve our public safety," said Seth Cooper, President of the New Hampshire Troopers' Association.
[Mary Schwalm, Eagle Tribune]
And Governor Hassan joined the law enforcement and school officials to launch, COPsync911, a new statewide school safety initiative.
"This enhanced emergency notification system will improve school security, providing a real-time school threat alert solution that notifies dispatch and the closest law enforcement officers," said Governor Hassan.
Paid for by the New Hampshire Democratic Party. Not Authorized by any Candidate or Candidate's Committee.www.nhdp.org
Click here to 

Reply

 or 

Forward