From The Chairman's Desk
It's official now. With Tuesday's primary behind us, we are now fully into campaign season - and less than eight weeks away from Election Day.
For months, we have seen NHGOP candidates stumble over each other to move farther to the right in their vicious primaries. We're up against Republicans who oppose raising the minimum wage for hard working families, support taking away health coverage from 50,000 Granite by repealing Medicaid Expansion, and want to bring back the disastrous era of Bill O'Brien cuts that slashed higher education in half, and cut critical programs that benefit Granite State families, children and communities.
New Hampshire can't afford another two years of Bill O'Brien and his Tea Party wrecking havoc on Granite State middle-class families. So we are going to have to work extra hard and extra hours to stop that from happening.
Already, our tireless organizing over the spring and summer have put our candidates in a strong position this November. With campaign field offices fully operating in every corner of the state, we have the resources and operation in place to make sure that we continue getting our message to every Granite State voter we can reach.
But this is a team effort and we need all hands in. Without volunteers like you knocking on doors, making calls, and writing letters to the editor, our message of progress will be drowned out by the Republican's relentless attacks and outside money.
There isn't a better time to get involved than now. We need folks knocking on doors, calling up their friends and neighbors, and even writing letters to the editor to get our message out and spread the word about our candidates. We only have 53 days left – so please find a way to get involved in any way you can.
Thanks for all your hard work.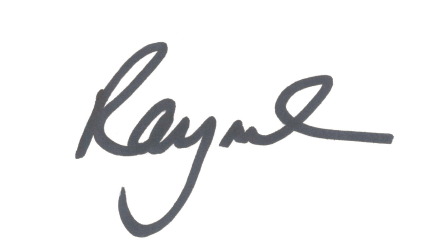 @DanFeltesNH: Follow Dan Feltes and campaign for State Senate in District 15

@ManningMaureen: Follow Maureen Manning to get updates on her race to become the next State Senator from District 16
@GSF2014: Follow the NHDP's Coordinated Campaign, Granite State Forward, to get updates on how the organization is fighting to re-elect Democrats up and down the ballot 
A majority of poll respondents last week thought that Walt Havenstein had the worst performance of any Republican candidate in the GOP primary debates hosted by WMUR last week. 
Save the Date!


 

Phone banks and canvassing events are being organized on a daily basis! 
Please email field@nhdp.org to find out where events are happening near you.

 


Featured Letter
To The Editor
 

I am so glad that Market Basket has reopened. Like many New Hampshire residents, I pride myself on being frugal. My husband and I are 27-year residents of Londonderry, and of the three supermarkets in Londonderry, we like Market Basket the best because of its good selection, friendly workers and, most importantly, low prices. During the period when Market Basket was essentially closed, we did our shopping at other stores, and everything cost more.

I want to thank Gov. Maggie Hassan for her role in helping to resolve the Market Basket situation. Gov. Hassan was one of the first elected leaders to call attention to the incredible cost the dispute was having on the people of New Hampshire, and she worked tirelessly to help bring both sides together to resolve the situation. She didn't come in with any agenda except to emphasize the need for both sides to come to the table — and stay at the table — until a deal was reached.

Maggie brought her New Hampshire values of common sense, being a good listener and working hard to find common ground. I am proud Maggie is my governor, and I am glad to have my Market Basket back.
 

Mary Tetreau
Londonderry
NHDP Events Calendar
Have an event that you would like to see in the calendar?  
Team Shaheen wasted no time kicking of the general election. We have been planning for months and now it is time for action. We've received overwhelming support wherever Senator Shaheen goes on the campaign trail, whether serving up chili with firefighters in Dover, meeting folks on the boardwalk at Hampton Beach or at her packed election night party on Tuesday.


Senator Shaheen once a again voted for the Paycheck Fairness Act this week.
In 2014, there should not still be a gender wage gap in this country but unfortunately, women still earn on average 77 cents to the dollar earned by their male colleagues doing the same job. Scott Brown has twice voted against legislation to strengthen equal pay protections for women. That is wrong for New Hampshire. Sign the petition and let him know.
NEW WEB VIDEO: Scott Brown wrong for New Hampshire and Massachsuetts
This morning, the Shaheen campaign released a new web ad titled "Nobody's Senator," which makes clear that Scott Brown is not someone New Hampshire voters can trust. The video contrasts Scott Brown's rhetoric from a few years ago when he promised to be a Senator for Massachusetts with Scott Brown now claiming to put New Hampshire's interests first.
Check out the full story in the Eagle Tribune on Governor Hassan's visit to the Londonderry Market Basket with CEO Arthur T. Demoulas.
This week, Gov. Hassan also joined race fans at the New Hampshire Motor Speedway to kick-off Nascar race week. The Governor participated by enrolling in driving school through the Richard Petty Driving Experience. Watch Gov. Hassan get a little taste of what it's like to be a NASCAR driver: Gov. Hassan Tops 100 MPH in Race Car 


The Portsmouth Herald editorial board wrote that a "A 'huge weight' was lifted from the states of Maine and New Hampshire this week when the U.S. Department of Transportation announced it had awarded a $25 million grant for the Sarah Mildred Long Bridge replacement project." 


The editorial added that, "This really was a joint effort, and many are to be congratulated on the effort they put in to secure this grant — beginning with New Hampshire and Maine transportation commissioners Chris Clement and Dave Bernhardt, and including governors Maggie Hassan and Paul LePage and all the senators and congresspeople from the two states."

Read the full editorial here: Acquisition of TIGER grant lifts big burden
Paid for by the New Hampshire Democratic Party. Not Authorized by any Candidate or Candidate's Committee.www.nhdp.org