From The Chairman's Desk

Folks - this is it. Everything - and I mean every thing - that we've been working so hard for these past months is going to come down to these next four days.
We all remember what happened in the last midterm elections. New Hampshire saw the sharpest decline in voter turnout from the presidential election year of any state in the nation. The result? Bill O'Brien's Tea Party agenda in Concord and Tea Party rule in Washington. We can't afford a repeat.
If we want to protect a woman's right to make her own healthcare choices, support our students and young people, continue to build out our middle class, and keep our economy moving forward - we need to turn out our voters.
That means every single person knocking on doors, on the phones, or doing whatever else you can to pitch in. So sign up for a GOTV shift near you here. 
And if you need any reminder of how critical it is to do your part, our good friend Secretary Hillary Clinton will make it clear at our "Get Out The Vote New Hampshire" Event for Jeanne Shaheen and Maggie Hassan this Sunday in Nashua. Please sign-up to attend here. 
We know that Senator Shaheen, Governor Hassan, and Representatives Shea-Porter and Kuster look out for what's best for all Granite Staters. Now, we need to be there for them. So let's make all of our work these last several months count.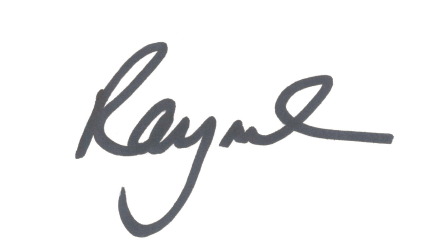 PS - 
Tuesday's
 Election Night party will be at the Puritan Backroom (245 Hooksett Rd, Manchester). Doors open around 
7:00
. Hope to see you there!
#TurnOutNH: Follow this hashtag to track how voter turnout efforts are going and see what you can do to help
 
@GSF2014

:

 Follow the NHDP's Coordinated Campaign, Granite State Forward, to get updates on what the organization is doing to get out the vote
Last week, a majority of respondents thought that the funniest thing said by Scott Brown in either of the debates last week was, "
Because
 I live here... I mean, I live here. I live here!" 
Save the Date!

*Election Day*


Tuesday, November 4th

 
For polling times and locations, click here 

Phone banks and canvassing events are being organized on a daily basis! 

Please email field@nhdp.org to find out where events are happening near you.

 


Featured Letter
To The Editor

 

During midterm elections, when the presidency is not at stake, voter turnout always drops off — in 2010 it was a miserable 39.9 percent.

The Republican party is no longer the sensible and moderate party that challenged, but worked with the Democrats to move the country forward. It has moved further and further to the right. Its far right members, because of the intensity of their fears and hostility, are the most likely to vote in the midterm election, while voters with more moderate attitudes are less politically engaged and tend to stay home. The election results are then not representative of the majority of people, but reflect the views of a small, vocal minority.





Democrats and independent-minded voters, if you care about support of the middle class, jobs that pay enough to keep people out of poverty, exorbitant college tuitions and student debt, a responsible immigration policy, women's health and reproductive rights, don't let your guard down because it is only a midterm election — get out and vote.





Perhaps most importantly of all — if you believe that government has a role in the health, safety and well being of its citizens, and are concerned about the obstructionism and unwillingness to compromise which has brought Congress to a standstill, don't take a pass midterm — get out and vote.





Its more than the presidency, our democracy is at stake — please, its so important — get out and vote!



Cynthia Muse


Rye
NHDP Events Calendar
Have an event that you would like to see in the calendar?  
This was another great week for Team Shaheen, as Jeanne Shaheen criss-crossed New Hampshire from Coos to Strafford to Sullivan County continuing her "Get Out The Vote New Hampshire" tour.
Senator Shaheen started the week with a day in the North Country, visiting the Berlin Fire House and the Tri-County CAP senior lunch, before joining Maryland Governor Martin O'Malley for a GOTV chili hosted by the Professional Fire Fighters of New Hampshire. She continued the tour today with a visit to the Maple Suites Assisted Living Community in Dover -- and of course, a return to see grassroots organizers, volunteer, and supporters in Claremont.
This week's leg of the GOTV New Hampshire tour also included two special guests, Virginia Senator Tim Kaine and Wisconsin Senator Tammy Baldwin, who met with volunteers, organizers, and community leaders in Nashua, Manchester, Portsmouth, Concord and students at Saint Anselm College, Colby-Sawyer College, Dartmouth College, and New England College.
Meanwhile, Jeanne Shaheen also made time to visit two small businesses, innovative technology start-up Dyn in Manchester and local landmark LaBelle Winery in Amherst, highlighting Senator Shaheen's commitment to supporting the growth and diversity of New Hampshire small businesses.
Last but not least, on Thursday night Jeanne Shaheen turned in a commanding performance in her final debate against Scott Brown, standing up for her record and showcasing her deep knowledge and understanding of New Hampshire and the issues that matter in this state. The debate left no question -- Jeanne Shaheen is the right choice for New Hampshire.
Finally, don't forget the special event this weekend -- Hillary Rodham Clinton will join Jeanne Shaheen and Maggie Hassan in Nashua for the final stop of Team Shaheen's GOTV New Hampshire tour 

on Sunday

. If you haven't signed up for this great event, it's not too late -- just go tohttp://www.jeanneshaheen.org/hillary
A big thanks to everyone who came out to support the Governor in her last few debates!  We had a huge crowd and lots of energy 

on Wednesday

 night before the big WMUR debate.
Watch clips from the debate here.
Over the past few weeks, Governor Hassan was endorsed by six leading New Hampshire newspapers: the Portsmouth Herald, Conway Daily Sun, Concord Monitor, Valley News, Keene Sentinel and Nashua Telegraph.  Wrote the Herald:

"Gov. Maggie Hassan's first term as governor has been a success. Our unemployment is low, our economy is humming and surveys continue to rank New Hampshire among the top states in the country for raising a family, for safety and for overall quality of life. [...] Gov. Hassan has shown the ability to find solutions to difficult problems and to govern effectively and fairly. We strongly endorse Gov. Maggie Hassan for a second term as governor."
On Wednesday

, the Concord Police Patrolmen's Association (CPPA) endorsed Governor Hassan for re-election.  CPPA President Brian Cook said, "Governor Hassan is the strong bipartisan leader our public safety officials need."  The CPPA is the fifth public safety organization to endorse Governor Hassan for re-election, joining the New Hampshire Troopers' Association, Professional Fire Fighters of New Hampshire, New Hampshire Police Association, and Manchester Police Patrolman's Association.
Read more here
Paid for by the New Hampshire Democratic Party. Not Authorized by any Candidate or Candidate's Committee.www.nhdp.org