From The Chairman's Desk

This past week, New Hampshire Democrats across the state were speaking out to highlight the stakes for women and their families in New Hampshire this November.

Governor Hassan kicked off the week with an endorsement from Planned Parenthood New Hampshire Action Fund PAC, and Senator Shaheen hosted a successful rally with Planned Parenthood President, Cecile Richards, earlier today in Concord!

Meanwhile, the NHGOP continue to hide their *updated* anti-women, anti-equality platform from the public, and Scott Brown, Walt Havenstein, Frank Guinta and Marilinda Garcia haven't lifted a finger to stand up to their Tea Party friends. 

Decades of progress for Granite State women and their families are on the line this November. That's why we need to double our efforts this last month before the election as we continue to build support for Senator Shaheen, Governor Hassan, Congresswomen Kuster and Shea-Porter and our Democratic leaders.

Every weekend there are opportunities near you to knock on doors and call other voters to get the word out about our candidates and what's at stake this election, so find out what you can do if you haven't already done so here. 

If you want to proudly show your neighbors just who you're supporting this November, you can signup to receive a yard sign here.

And a quick reminder to think ahead to our GOTV efforts: We are asking folks like you to plan ahead and take the Election Day off, along with the weekend and the day before as well. As you know, it will be all hands on deck and we need everyone doing their part to get out the vote.

Also, don't forget to reserve a seat for this year's Jefferson Jackson Dinner on October 16th with President Bill Clinton! Over 700 tickets have already been sold, and space is limited, so reserve sign up while you still can here. 

Thank you for everything you've done already, and let's keep the momentum going and the Granite State moving forward as we head into these final few weeks before November 4th! 

Have a great weekend!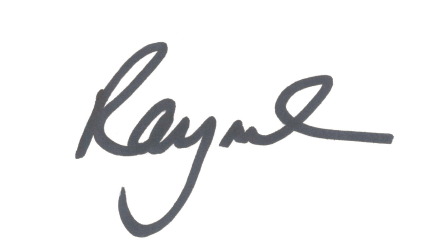 @Diane_Sheehan
: Follow Diane Sheehan to get updates on her campaign to become Executive Councillor for District 5
@Nyquist4Senate: Follow Lee C. Nyquist to stay informed about this race to become District 9's next State Senator

@GSF2014: Follow the NHDP's Coordinated Campaign, Granite State Forward, to get updates on how the organization is working to elect Democrats  
A majority of respondents said that the next change to the NHGOP party platform that we are most likely to see next will be to, "Forcibly turn all clocks back to 1955." 

Featured Opinion Editorial



My wife and family moved with me from Texas to New Hampshire in January 1981. I was brought to the former Pease Air Force Base to help resolve an extremely dangerous situation involving nuclear delivery systems. Fortunately, the issues were not caused by equipment failure but by humans. It is important that some background is provided to help in painting an accurate picture of why we came and stayed after my military retirement. My family and I lived and worked in many states, some more than once, such as Northern Maine (Loring AFB), Seymour Johnson, North Carolina, Great Falls, Montana, two assignments in California, Illinois, South Dakota, New Hampshire, Japan and South East Asia.
We could have settled in any free nation, however, I had the opportunity to meet the then NH State Senator Jeanne Shaheen and her husband William (Billy). They became a new light to me by their very positive attitudes toward making New Hampshire an even greater place to settle down and raise our family. It was with the knowledge that New Hampshire in fact has very intelligent, educated and well traveled citizens; we felt this would be an excellent place for a minority family to settle and work.
In the 33 years since we came here, Senator Shaheen broke a number of records such as the first NH female governor and first NH US female senator. New Hampshire afforded me many opportunities such as having a number of businesses. I am hopeful that these intelligent and critical thinkers among NH residents will do the right thing again, by sending her back to the US senate. While I am a registered Democrat, in reality I am an independent at heart, and more apt to vote on the issues than being in lockstep with any party. She has been successful in reaching across the aisle in dealing with issues that could positively or negatively affect one regardless of party affiliation.
I truly believe that there are more than enough smart people here who can clearly see that sticking with a tried and true person who always has the best interest of NH people at heart, Senator Shaheen has proven to be the best person time and time again. Senator Shaheen continues to be our best hope for New Hampshire's growth. I truly respect her judgment having promoted the best for our state and nation. I recall having communication with Senator Shaheen as the Seacoast Area NAACP State Director. Senator Shaheen worked to get the necessary support needed for NH to embrace The Martin Luther King Birthday as a national holiday.
I wish to underscore that I support Senator Shaheen, and truly believe that many others can see through the façade being promoted by others that as Johnny come lately, that they could do a better job as senator. There will always be that number who refuse to be influenced by facts. This is one fact; I support substance and proven records. There are many stories of successes as the result of people such as Senator Shaheen. Our future continues to look even brighter with leaders such as Senator Shaheen's involvement as our US Senator.

Purnell "Fred" Ross
Dover


Save the Date!
Coos County Democrats Truman Dinner
Saturday, Oct. 4th, 5:00pm-8:00pm
Town & Country, Berlin

Rockingham County Democratic Committee Eleanor Roosevelt Covered Dish Dinner
Sunday, Oct. 5th, 1:00pm-3:00pm
American Legion Post #51, Epping

Cheshire County Democrats Meeting


Tuesday

 Oct. 7thst, 

6:00pm-7:00pm


Southwest Community Services Conference Room
63 Community Way, Keene

Tri-Town Democrats Meeting


Thursday, Oct. 9th, 7:00pm-9:00pm


Recreation Department

 
Phone banks and canvassing events are being organized on a daily basis! 
Please email 

field@nhdp.org

 to find out where events are happening near you.


NHDP Events Calendar
This week, Jeanne Shaheen kicked off the "A Senator New Hampshire Women Can Trust" tour, traveling around the state to meet with women and families and talk about issues that matter to New Hampshire women, like equal pay and access to healthcare. Senator Shaheen visited women-owned small business in Portsmouth and Laconia, held Q&As with voters, and discussed the importance of women's healthcare and economic issues.
Today, Cecile Richards, President of Planned Parenthood Federation of America, joined Senator Shaheen and State Senator Sylvia Larsen at a packed supporter event in Concord to highlight the importance of protecting women's healthcare rights. They also joined State Senator Bette Lasky and State Senator Peggy Gilmour in Nashua to participate in a round table discussion about the important issues at stake for women in this election.
On Saturday, Jeanne Shaheen will be in Manchester for a Chili & Chat session hosted by the Professional Firefighters of New Hampshire. Stop by and join us for some great homemade chili and a chat with the Senator! Saturday also marks one month to Election Day, and now more than ever Team Shaheen needs you out there making calls, knocking on doors, and talking to your friends and neighbors about what's at stake in this election. This is a true grassroots effort and we're counting on your help to win in November.
Sign up to volunteer here: http://www.jeanneshaheen.org/volunteer
As the only candidate for Governor who will protect a woman's right to safely access critical health services and make her own health decisions, this week Governor Hassan received the endorsement of Planned Parenthood New Hampshire Action Fund PAC.
"I'm proud to have the support of Planned Parenthood as we continue working to ensure that all New Hampshire women and men can make their own health care decisions," said Governor Hassan.
Check out the Union Leader's coverage here
. 


Governor Hassan's re-election campaign also released a new television ad this week, highlighting the clear choice on the economy between Governor Hassan's bipartisan leadership that's moving our state in the right direction and Walt Havenstein's record of failure at SAIC and his Koch Brothers agenda that would hurt middle class families.
Also this week, Governor Hassan's campaign launched "Business Leaders for Hassan," with more than 50 business leaders including Republicans, Democrats and independents from across the state joining together to support the Governor's re-election.
Paid for by the New Hampshire Democratic Party. Not Authorized by any Candidate or Candidate's Committee.www.nhdp.org