From The Chairman's Desk
Just 24 days out from Election Day, we need everyone to pitch-in and do their part to give our candidates a boost on 

November 4th

. That means knocking on those extra doors, making those extra phone calls and doing whatever we can to remind voters about this year's election and why it's important to continue supporting the work Democrats are doing to move New Hampshire forward.

If you haven't signed up for a canvassing shift or phone bank yet (or can help do it again), click here. If you want to show your neighbors just who you support this election with a yard sign, click here. And if you can help our staff turn out our voters by taking Election Day or the day before off - it will make all the difference in our final grassroots field push leading up to 

November 4th

.

With 3 weeks left, it's all hands on deck. I don't need to tell you what's at stake this year. We're up against opponents backed by the Koch Brothers, Wall Street and Big Oil interests who want to roll back decades of progress that our Democratic leaders have made for Granite State seniors, small businesses, students, veterans, women, young people and middle-class families.

There's no time to lose, so let's keep giving it all we got - and a little more!

Thank you for all that you're doing.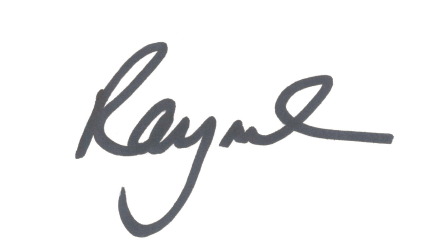 PS - We're also less than one week away from the Jefferson Jackson Dinner with President Bill Clinton, and so far we've sold over 1000 tickets! Space is extremely limited at this point, so act fast and get your tickets now before they run out by signing up here.  


@Dems4NHHouse: Follow the Committee to Elect House Democrats' twitter to stay informed about efforts throughout the state to keep a Democratic majority in the State House

 

@GSF2014: Follow the NHDP's Coordinated Campaign, Granite State Forward, to get updates on how the organization is fighting to re-elect Democrats up and down the ballot 
The last time President Bill Clinton attended the New Hampshire Democratic Party's Jefferson Jackson Dinner was in 2009. 
Save the Date!

Nashua Democrats Meeting


Monday, Oct. 13, 7:00pm

-8:00pm
Nashua Library, 2 Court St, Nashua

Concord Democrats Meeting
Tuesday, Oct. 14, 

6:30pm-7:30pm


NHDP Headquarters, 105 N. State St., ConcordPlymouth Area Democrats Meeting
Wednesday, Oct. 15, 

5:30pm-8:30pm


Plymouth Regional Senior Center
8 Depot St., PlymouthNorthwood Democrats MeetingWednesday, Oct. 15, 

6:30pm-7:30pm

Northwood Community Center

135 Main St., Nothwood Narrows

Jefferson Jackson CelebrationThursday, Oct. 16, 

6:00pm-8:00pm

Radisson Hotel Manchester Downtown

700 Elm St., Manchester

Hollis Dems' Annual Harvest Fest Potluck

Saturday, Oct. 18, 5:30pm-8:30pm

28 Depot Road, Hollis
** Enjoy a wonderful evening of music, food, and run-up-to-the-elections fun, including live music and dancing with Jerry Jean and his Guitar Pickin' Buddies. ** 

Phone banks and canvassing events are being organized on a daily basis! 
Please email field@nhdp.org to find out where events are happening near you.

 


Featured Letter
To The Editor

 

Being a part of our family owned business, I understand the importance of balancing priorities and delivering on promises while also operating within a budget. That's why I was so pleased when I heard that Governor Hassan's Fiscal Year 2014 ended with a $20 million surplus.

What's so impressive about this isn't necessarily even the size of the surplus, but that she was able to deliver it while also restoring funding to family planning and child services, freezing college tuition, hiring more police officers, improving our roads and bridges, expanding access to healthcare for tens of thousands of Granite Staters, and so much more.

Maggie is not stopping there, she cares about our economic times and knows it is a difficult time for all. She has once again shown her fiscally responsible leadership, sending state agencies directions to reduce expenditures based on expected revenues shortfalls in revenues for FY 2015.

This is what it looks like when thoughtful and smart leadership meets dogged fiscal responsibility. Governor Hassan has impressively been able to serve her constituents while still delivering a budget surplus.

When I go to cast my vote for Governor Hassan on 

Nov. 4

, I know that I'll be voting for a fiscally sound leader who will work within the state's means to do absolutely everything she can for the people of New Hampshire!

Gail Mitchell
Barrington
NHDP Events Calendar
Have an event that you would like to see in the calendar?  
This week, as Jeanne Shaheen continued criss-crossing the state to show why she's a senator New Hampshire women can trust, the full extent of Scott Brown's record came to light. In Massachusetts, Brown twice co-sponsored a bill that would have required women seeking to end a pregnancy to view color photos of fetal development, and that's further proof that New Hampshire women can't trust him to stand up for reproductive rights.
On Reproductive Rights, Women Can't Trust Scott Brown 

This week Brown's history of supporting legislation that would roll back reproductive rights came into focus, including bills he cosponsored twice that would have forced women to examine graphic photos of fetuses before ending a pregnancy. Brown can say what he wants but his record is clear: when it counts, New Hampshire women can't trust him to stand up for reproductive rights.

Fact Check: Scott Brown's Anti-Choice Record
Get Involved
Fall is here in New Hampshire and it's beautiful weather for canvassing! With less than four weeks to Election Day, every day counts. We need all hands on deck to organize -- making calls, knocking on doors, and getting your friends and neighbors mobilized to vote on Election Day. A real grassroots effort like this one isn't easy, but we're counting on your support to help us win in November. Join us on Team Shaheen and help make a difference in your community this Election Day.

Sign up to volunteer here: http://www.jeanneshaheen.org/volunteer
This week the Supreme Court allowed marriage equality to go forward in five more states. 
"I believe strongly in the rights of all citizens to participate fully in the civic and economic life of our communities, which is why I fought so hard to bring marriage equality to our state, and I am delighted that five more states now have it too," said Governor Hassan.
Read more here
Also this week, a new report by the Organization for Economic Cooperation and Development (OECD) ranked New Hampshire as the number one best state to live in the country. 
New Hampshire also ranked number one for earning a living, finding a home, and the safest state to live. 
Paid for by the New Hampshire Democratic Party. Not Authorized by any Candidate or Candidate's Committee.www.nhdp.org