From The Chairman's Desk
Friends:

Last week across the nation Democrats took a big hit at the polls but because of your support and hard work New Hampshire's results were different.
Despite being out spent by more than two-to-one, Governor Maggie Hassan was successful in her re-election! Her victory was the ninth Democratic victory out of the past ten gubernatorial elections.
Senator Jeanne Shaheen's victory was the lone bright spot on the national scene. She withstood more than twenty million dollars in attack ads from corporate special interests. Her success is the first time New Hampshire has re-elected a Democratic Senator since 1972!
Congresswoman Annie Kuster avenged her close defeat in 2010 with a resounding victory. The Koch Brothers spent more money attacking her than any other incumbent Democrat in the country. For only the third time in history, a Democrat was re-elected to Congress in the Second District.
Congresswoman Carol Shea-Porter's close loss is deeply painful to all of us, but she conceded gracefully and pledged a smooth transition. Her strong voice for New Hampshire will be sorely missed in Washington.
In 2010, all three Democrats on the Executive Council were defeated for re-election. Yesterday, we re-elected both incumbents on the ballot - Colin Van Ostern and Christopher Pappas, the first Democrat re-elected in District 4 since 1966. And we all recognize the strong campaigns run by Mike Cryans, Diane Sheehan and Robin McLane.
In 2010, we lost nine seats in the State Senate. Last week, we lost one and we thank Senator Peggy Gilmour for her dedicated service in Concord. We applaud the strong campaigns by all our incredible candidates.
In 2010, Democrats lost 120 seats in the New Hampshire House. Last week, we lost just over 50. Our candidates campaigned hard and fought for every vote and we thank them for their efforts.
Obviously we would like to win every race, but in an extraordinarily difficult year, New Hampshire Democrats did more than hold our own. Our success is due to the remarkable leaders on our ticket, but also the hard work by thousands of volunteers and supporters like you all across New Hampshire.

I am forever grateful for your work. Let's get some rest and let's start organizing in January for Democratic victories in 2016!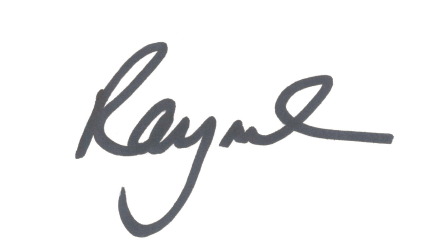 Raymond Buckley, Chair
New Hampshire Democratic Party
Save the Date!

State Committee Meeting


Sunday, December 14th

Portsmouth

NHDP Events Calendar

Have an event that you would like to see in the calendar?  
I just can't say thank you enough for all the work you did and the help you gave me on this campaign. In this election New Hampshire chose to put New Hampshire first.  That's what I've done my whole career, and it is what I will continue to do – thanks to you.

From Portsmouth to Keene, Nashua to Berlin, and everywhere in between, you welcomed me onto your homes and businesses, your main streets and classrooms to talk about the issues that mattered most to you. You stood with me every step of the way and I am so grateful to have had friends and supporters like you by my side.  I simply could not have done this without you.

I hope you can take a minute to share some of your favorite stories from the campaign trail.  I've heard from so many of you already, but I know there are more stories out there that you want to share.

Thank you all so much. I look forward to hearing from you all and I especially look forward to getting back to work to continue to put New Hampshire first.

Thank you,

Jeanne
Thank you so much to all of you for your hard work, your dedication and your support. Your commitment to the future of New Hampshire inspired me every day of the campaign, and your support made our victory possible.

We've accomplished so much together over the past two years, and I am so proud of our shared progress, but we must continue working to move our economy forward and expand opportunity for all Granite Staters.

We have proven that we can work across party lines to solve problems and set the foundation for a stronger, more innovative economic future. Now, we must build on that progress. We must continue to find common ground and commonsense solutions to our state's challenges.

I am ready to roll up my sleeves and get back to work, and I know all of you are ready too. 

Thank you all again for all of your hard work and support. Together, we will move forward. 

With every good wish,

Maggie
Paid for by the New Hampshire Democratic Party. Not Authorized by any Candidate or Candidate's Committee.www.nhdp.org