From 

The Chairman's Desk
Elections are about dedication. The dedication to work day-in and day-out for candidates that will represent New Hampshire values. The NHGOP this past week further emphasized how out of touch their entire party is from the issues that matter to hardworking Granite State families.
Just yesterday, Republicans in the State Senate voted in lock-step to block establishing a New Hampshire state minimum wage at $9 per hour.  An increase in the minimum wage lift thousands of Granite Staters out of poverty.
No parent should have to decide whether to pay bills or put food on the table. Despite Senate Democrats knocking down every single one of their arguments - and polls showing a majority of NH Republican voters supporting the bill - Senate Republicans chose Wall Street over Main Street.
Even Rick Santorum came out in favor a minimum wage raise.  Sadly, that didn't move the out-of-touch NHGOP.  From Walt Havenstein and Scott Brown, and all the way down to Bill O'Brien, New Hampshire Republicans were in lockstep opposition to this commonsense proposal.
The people of New Hampshire deserve better than this.  Remember, it is never too early to start spreading our party's message of opportunity for all. Take some time this week to write a letter to the editor or talk to your neighbor. Your efforts now will mean victory in November.
Enjoy your weekend!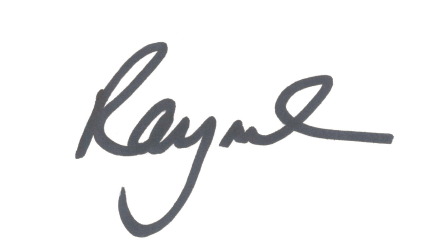 @NHDems Weekly #NHPolitics Handles To Watch
@SenatorPierce

:

 Senator Pierce gave an impassioned speech yesterday arguing in favor of establishing and increasing the NH minimum wage.  Follow the Upper Valley Senator on Twitter to keep abreast of important legislation pending before the NH Senate.

@SALTConference

:

 ACTION ITEM: 

Next Thursday

 Scott Brown will leave the campaign trail for a paid speaking engagement at the Wall Street hedge fund sponsored SALT Conference in Las Vegas.  How much is Wall Street paying Brown to blow off New Hampshire?  Tweet @SenScottBrown and ask him!  Remember to use @SALTConference in your tweet.
@JoshMcElveen

:

 You watch him every night at 

5:00 p.m.

 on WMUR, now follow him on Twitter. News anchor and WMUR political director, Josh is a must-follow for breaking political news and analysis in the Granite State.
CLICK HERE FOR THE VIDEO OF THE WEEK!
Save the Date!


 

Manchester City Democratic Summit

Saturday, May 10th, 10:00 a.m.

Manchester City Library Auditorium

405 Pine St, Manchester

 

Cheshire County Democratic Summit

Saturday, May 10th, 1:00 p.m.

Southwest Community Services Conference Room

49 Community Way, Keene

 

Nashua City Democratic Summit

Monday, May 12th, 6:00 p.m.

Radisson Hotel

11 Tara Blvd, Nashua

 

Concord Democrats Meeting

Tuesday, May 13th, 6:30 p.m.

NHDP

105 N State St, Concord

 

New Boston Democrats Meeting

Tuesday, May 13th, 7:00 p.m.

Whipple Free Library

67 Mont Vernon Rd, New Boston

 

Moose Mountain Democrats Meeting

(Brookfield, Milton, Union, Wakefield)

Thursday, May 15th, 12:00 p.m.

Poor People's Pub

1 Witchtrot Rd, Sanbornville

 

Grafton County Democratic Summit

Saturday, May 17th, 10:00 a.m.

Canaan Meetinghouse

1169 US Route 4, Canaan

 

Rollinsford Democrats Meeting

Sunday, May 18th, 9:00 a.m.

American Legion

551 Foundry St, Rollinsford

 

Alton, Barnstead, Belmont & Gilmanton Democrats Meeting

Monday, May 19th, 6:00 p.m.

Temperance Tavern

506 Province Rd, Gilmanton


Featured Letter
To The Editor


 

D

ear New Hampshire State Senators: Our current minimum wage isn't much, but it's all that many hard-working families have.

The bill to raise it would add a mere $70 to the paychecks of full-time workers, about enough for a much needed bag of groceries – purchased with earned money not food stamps – and resulting in a worker-driven stimulus package.

There are many sound economic and societal reasons for raising the minimum wage – such as a vibrant economy, job creation, high productivity, stable families, time for civic engagement – but the overriding reason is moral.

It is evil for the richest country in the history of the world to have any families living in poverty, any children hungry and homeless.

A $7.25 minimum hourly wage will purchase next to nothing and won't support a family. But these workers, who have no political or economic power, can't jeopardize their meager paychecks. They can't "take-it-or-leave-it" they must "take-it-or-else".Unions and government are relentlessly hounded by well-financed corporate forces, limiting their ability to rescue these workers from poverty. Life-supporting economic and nutritional aid is being eliminated by some governments. The last chance we have to reset our moral compass is to raise the minimum wage.

Senators, I implore you to do what is economically intelligent and morally right. Pass this bill.

LEW HENRY

Gilmanton Iron Works

 
NHDP Events Calendar
Have an event that you would like to see in the calendar?  
Click above to take this weeks poll!

Last Weeks Poll Result Winner: 
No surprises from last weeks poll, 100% of respondents said it was "True" that every GOP candidate running for Senate and Governor oppose raising the minimum wage.
This week, Team Shaheen aired our first TV ad of 2014.  It's called "Open" and is all about the work Jeanne Shaheen has done making a difference for New Hampshire's veterans.  You can watch it here: 
www.jeanneshaheen.org/open
.
Last weekend saw the first of what will be many Grassroots Organizing Meetings.  In Hanover and Claremont, supporters and volunteers gathered to get a campaign update, meet with key staff and start the important work of building a grassroots movement to carry us to victory in November.  Are you interested in joining #Team Shaheen?  The first step is to sign up and
share your story 
about why you stand with Jeanne. 
Mother's Day is Sunday, and throughout the week, Team Shaheen has been sharing #MomsForShaheen facts about Jeanne Shaheen's work making a difference for moms in the Granite State.  From fighting to increase the minimum wage to providing recourse to ensure women and moms are receiving equal pay for equal work. You see our most
recent post here on Facebook
.
Paid for by the New Hampshire Democratic Party. Not Authorized by any Candidate or Candidate's Committee.