From The Chairman's Desk
Simply stunning. New Hampshire Republicans really jumped the shark over the past week. First, it was Republican State Rep. Infantine proudly claiming that women are paid less because they are less motivated. Next, it was former NHGOP Chair Fergus Cullen comparing Senator Shaheen to Betty Crocker Cake Mix.

 Then a few days later, the NHGOP sent out a litany of sexist and offensive tweets, questioning Senator Shaheen's support of the Boston Bruins, seemingly because she is a woman. 
Also this week, the NHGOP's Executive Director Matt Mowers was subpoenaed for the second time for his intimate involvement in Chris Christie's Bridgate scandal. And aneditorial in New Hampshire Business Magazine detailed Matt Mowers' "ambush" of Senator Shaheen on behalf of Scott Brown at an event for New Hampshire small businesses.
It is clear that the Republican Party is willing to do or say anything, no matter how offensive, to fire up their base to get ahead this election season. We can't let them get away with it.
The nastiness permeating from the NHGOP headquarters is firing up Democrats across the state to get out and organize for November. We have to fight back against an out of control Republican party that wants to send us backwards, to defend all the advances our state and country have made.
Let's send a message loud and clear to the rest of the country in November. A positive message that the Granite State is better then sexist tweets and dirty politics we have grown accustom to from the NHGOP. A message that Democrats are leading New Hampshire forward with honor and respect for all people. 
Enjoy your weekend!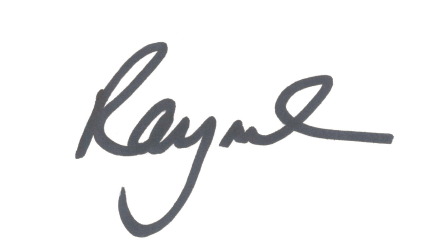 @NHDems Weekly #NHPolitics Handles To Watch


@DonnaSoucy: Senator Soucy, after much hard work and dedication, saw her bill Joshua's Law pass through the House. Make sure to follow her and send her a congraulatory tweet for all she did!

@LindaTannerNH: Representaitve Tanner this week announced that she is running to for State Senate in District 8. This should be a race that all Granite Dems should watch closely.

@

NH1News

: NH 1 News recently entered the twitter game, and is proving itself to be a valuable resource for breaking #nhpolitics news. Definitely worth a follow.
CLICK HERE FOR THE VIDEO OF THE WEEK!
Save the Date!


 

Strafford County Democratic Summit

Saturday, May 3rd, 10 a.m.

Dover Public Library

73 Locust St, Dover

 

Cheshire County Democrats' Annual Spaghetti Dinner

Saturday, May 3rd, 6:30 p.m.

Sovereign Best Western Ballroom

401 Winchester St, Keene

 

Rockingham County Democrats' Clambake

Sunday, May 4th, 1:30 p.m.

Portsmouth Elks Club

500 Jones Ave, Portsmouth

 

Cheshire County Democrats Meeting

Tuesday, May 6th, 6 p.m.

Southwest Community Services Conference Room

63 Community Way, Keene

 

Hillsborough County Towns Democrats Executive Committee Meeting

Tuesday, May 6th, 7:00 p.m.

Wadleigh Library

49 Nashua St, Milford

 

Bedford Democrats Meeting

Wednesday, May 7th, 10 a.m.

Bedford Library, McAllaster Room

3 Meetinghouse Rd, Bedford

 

Carroll County Democratic Summit & Platform Committee Hearing

Thursday, May 8th, 5:30 p.m.

Sunny Villa Restaurant

1020 NH 16, Ossipee

 

Manchester City Democratic Summit

Saturday, May 10th, 10 a.m.

Manchester City Library Auditorium

405 Pine St, Manchester

 

Cheshire County Democratic Summit

Saturday, May 10th, 1:00 p.m.

Southwest Community Services Conference Room

49 Community Way, Keene

 

Nashua City Democratic Summit

Monday, May 12th, 6:00 p.m.

Radisson Hotel

11 Tara Blvd, Nashua

 

Concord Democrats Meeting

Tuesday, May 13th, 6:30 p.m.

NHDP

105 N State St, Concord

 

New Boston Democrats Meeting

Tuesday, May 13th, 7:00 p.m.

Whipple Free Library

67 Mont Vernon Rd, New Boston

 

Moose Mountain Democrats Meeting

(Brookfield, Milton, Union, Wakefield)

Thursday, May 15th, 12:00 p.m.

Poor People's Pub

1 Witchtrot Rd, Sanbornville

 

Grafton County Democratic Summit

Saturday, May 17th, 10:00 a.m.

Canaan Meetinghouse

1169 US Route 4, Canaan


Featured Letter
To The Editor

 

Note to NHGOP: Women can be sports fans

 

The usually vile NHGOP Twitter account hit a new low on Saturday night when it lashed out at Senator Jeanne Shaheen for congratulating the Boston Bruins on their recent victory. The @NHGOP tweeted, "You don't know the first thing about hockey."

Why would the New Hampshire Republican Party assume that Senator Shaheen doesn't know the first thing about hockey? She has celebrated Bruins victories for decades. She was a collegiate basketball player. She coached her daughters' sports teams. She has grandchildren who play hockey. So why, then, would they assume that she doesn't know "the first thing about hockey?"

Could it be because she is a woman?

This type of stereotyping is something I've battled as a female athlete. "You're a girl. You can't be an Olympic skier." "YOU won an Olympic medal?" "This isn't a sport for girls." When I was a freshman at Laconia High School, women weren't allowed to join the ski team.

So I tucked my hair into my hat and went by the name Tommy. They told me I couldn't be a female athlete. And now, 61 years later, Jeanne Shaheen — the first woman to be elected as both Governor and a Senator in history — is being told that she can't possibly be a sports fan. Because she's a woman. The audacity of the NHGOP never ceases to shock and disgust me. This is the same party whose former chair recently compared Shaheen to Betty Crocker cake mix in an op-ed. And it was an NHGOPer who last week decided that pay discrimination exists because women are less motivated than men. The string of aggressive tweets that came out of the NHGOP were perhaps so unsettling because they came out of nowhere, yet from what seemed to be a very angry, bitter place. They were unprovoked and nasty, and made giant presumptions about Senator Shaheen based on her gender. The Republican Party clearly still has a problem with women and women's issues.

Meanwhile, Scott Brown happily tweeted a congratulatory Bruins tweet from his account with no backlash suggesting that he wasn't a true hockey fan. Perhaps because his name is Scott, and hers is Jeanne.


Penny Pitou

Gilford

Editor's note: Penelope Theresa "Penny" Pitou is a former United States Olympic alpine skier who, in 1960, became the first American skier to win a medal in the Olympic downhill event.

 
NHDP Events Calendar
Have an event that you would like to see in the calendar?  
Click above to take this weeks poll!

Last Weeks Poll Result Winner: 
No surprises from last weeks poll, 100% of respondents said they would do everything they could to help elect Democrats in the fall. 
Senator Shaheen spent this week continuing to lead the fight to
raise the minimum wage
- which is so important for hard working families in New Hampshire and across the country.  You can help her continue this fight by 
signing our petition
to call on Congress to #RaiseTheWage. 
There are several ways you can get involved in our campaign right now:
1. 
Sign up to volunteer
: Volunteers are the engine that drives a true grassroots campaign. You know better than most what it takes to go door-to-door, person-to-person and win on Election Day. 
2. 
Donate a tweet
: This is fun - you can pick the frequency with which you want to automatically retweet or share the tweets and Facebook posts that the campaign publishes (once a day, week, or month).  
3. 
Share your story
:
 Jeanne Shaheen is standing with New Hampshire, and we'd like to hear why are you standing with her. We all have a story, please share yours with us.