From The Chairman's Desk


On behalf of the entire NHDP staff, we'd like to thank the delegates and participates of last Saturday's Annual State Convention for one of the most successful State Conventions we've had in years.  Our 500 wonderful delegates heard rousing speeches from Senator Shaheen, Governor Hassan, Congresswomen Kuster and Congresswoman Shea-Porter, voted unanimously to adopt our party platform, and participated in our incredible trainings to bolster our grassroots GOTV efforts this year.  All in all the convention was a smashing success. 

This week there was plenty of cause for Granite State Democrats to be pleased and excited about our prospects this fall.  The New Hampshire Democratic State Senate Caucus reported another impressive fundraising quarter, with a record-breaking amount of cash on hand, the Caucus and its candidates combined have raised over $1 million to date this campaign cycle. This record-breaking haul, will help give our phenomenal candidates the resources they need to take the majority in November.  More good news came from the Boston Herald-Suffolk University poll released yesterday, showing Senator Shaheen and Governor Hassan leading their Republican opponents by a wide margin.  The poll also suggested that Scott Brown's chances (if he makes it out of the primary, of course!) growing dim for November with the former Massachusetts Senator scoring a high unfavorable rating of 46% with low marks among independent voters.  That's bad news for Scott Brown and good news for New Hampshire working families.  

These recent successes indicate that our hard work and preparation is clearly paying off. We have the momentum and the strongest candidates--candidates who represent the interests of hard working Granite Staters, not the desires of special interests. But let's not get complacent, Democrats.  It's a long way to November; The Koch Bros, National Republican and Right-wing groups will use all their influence and money to foist their right-wing agenda on our state this fall.  We cannot let this happen. 

Thank you all for your hard work thus far! With your continued effort, I am confident we will prevail in November. 

 

 

 
Enjoy your weekend!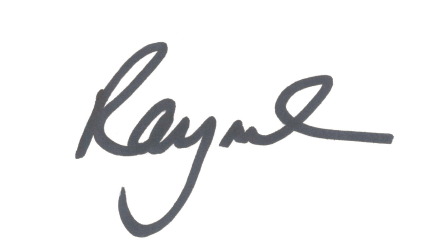 @NHDems Weekly #NHPolitics Handles & Hastags To Watch


@NHSenateDems: In the most recent filing period, the New Hampshire Senate Caucus broke all previous records for the amount of cash raised and money held on-hand. Their team is doing an incredible job knocking doors, hosting parties and energizing voters around the state. Be sure to keep up with the latests records they're breaking on Twitter.   
 


@NHBR

: Follow NH Business Review for in-depth Granite State business news and analysis.  NHBR is a reliable and comprehensive source to find out how political activity in Concord and Washington is affecting New Hampshire businesses at the local level.    
 


#BrownGetsAnF

: Students across New Hampshire saw through Brown's phony education plan and took to twitter using the hashtag #BrownGetsAnF to let Brown know they won't be pawns for scoring cheap political points on his behalf.


 
Click above to take this week's poll!
Last Week's Poll Result Winner: 
No surprise here folks, NHDP Newsletter subscribers' pick to win the the 2014 World Cup is the hometown team, red-white & blue, Team U.S.A!   
Save the Date!

 

Kingston Democrats Meeting

Wednesday, June 25th, 7:00 a.m.

 

Rollinsford Democrats Meeting

Thursday, June 26th, 6:30 p.m.

Exeter Senior Center
30 Court Street, Exeter

 

Hillsborough County Democrats' Grassroots Dinner

Saturday, June 28, 5:30 p.m.

Hampshire Hills
50 Emerson Rd, Milford

Cheshire County Democrats Meeting

Tuesday, July 1, 6:00 p.m.

Southwest Community Services Conference Room 
63 Community Way, Keene

 

Hillsborough County Democrats Executive Committee

Tuesday, July 1, 7:00 p.m.

Wadleigh Library

Milford, NH

 

Bedford Democrats

Wednesday, July 2, 10:00 a.m.

McAllaster Room, Bedford Library

135 Main St, Northwood

 

Hudson Democratic Town Committee

Thursday, July 3, 7:00 p.m.

George H. and Ella M. Memorial Library 

194 Derry Road Hudson, NH 


Featured Letter
To The Editor 
 


To the editor:

Open letter to Dan Innis: I read your op-ed where you say that Frank Guinta voted to allow the government to search business records and the Internet. You think we need a congressperson who will oppose the federal government's efforts to spy on Americans. I agree. Fortunately, we already have one — Congresswoman Carol Shea-Porter.

Last year she voted for the Amash amendment, an amendment that united civil libertarians on both sides of the aisle and would have required specific, tangible evidence to be presented to the Foreign Intelligence Surveillance Act (FISA) Courts to justify a warrant if it had passed.

In 2010, she voted against reauthorizing expiring provisions in the PATRIOT Act, including its roving wiretap provision, the "library records" provision, and the provision on seizing business records. The bill passed.

In 2008, she voted no on the FISA Amendments Act, which passed and rewrote our surveillance laws, opening the door to general bulk collection.

During the 111th Congress, the Chaffetz-Shea-Porter amendment to the Homeland Security Reauthorization passed the House, and would have prohibited the use of invasive whole-body imaging machines for routine TSA screenings. 


Shea-Porter 's sterling record speaks for itself.

Salme Perry

Rollinsford
NHDP Events Calendar
Have an event that you would like to see in the calendar?  
This week started with Father's Day 
on Sunday
 - it's a day to celebrate Father's, but also to spend time with family and friends. We snapped some photos of Senator Shaheen with her family that we thought you'd like to see.  You catch take a look 
HERE.
Senator Shaheen also saw many of you this weekend at the NHDP State Convention in Manchester where she spoke before a lively hall of energized Democrats - did you see her there?  The convention is an important part of building the grassroots team that will help us win in November and we are looking forward to engaging as many of you as we can on the campaign. 
Are you ready to join Team Shaheen? 
Click HERE to find out 5 ways you help #TeamShaheen right now.
Jeanne Shaheen is fighting to make a difference for students across the Granite State.  The average graduate in New Hampshire carries $33,000 in debt - the 2nd highest in the country. Senator Shaheen supported #BankOnStudents, which would allow students to refinance their debt like a homeowner or businesses. She's not going to stop fighting for students, and we hope you'll stand with her as well. Are you a Student for Shaheen? 
Click HERE to add your voice and help Jeanne Shaheen keep making a difference for students in New Hampshire and across the country. 
Upcoming Event:
6th Annual Senator's Harbor Cruise
To RSVP click HERE.

This week, Governor Hassan and Department of Health and Human Services announced that New Hampshire residents can begin applying for New Hampshire Health Protection Insurance coverage on 

July 1

 and that insurance coverage will begin on 

Aug. 15th

.

"The bipartisan New Hampshire Health Protection Program is a historic step forward for the health and economic well-being of New Hampshire families, businesses and communities. Beginning on 

July 1

, people can begin applying for this important protection, and on 

August 15th

, they will have the comfort and security that comes with knowing that they have access to affordable health care," said Governor Hassan.

Also this week, Governor Hassan was joined today by Becky Ranes as she signed Joshua's Law into effect. Named after Becky's son, Joshua Sayvon, who was murdered during a supervised visit with his father, the law establishes the crime of domestic violence in New Hampshire. A public ceremonial signing, which will include the many advocates who worked to pass the law, will be held later this summer. 

"I'm proud that New Hampshire has finally joined the majority of states in establishing a specific crime of domestic violence, which will help law enforcement and prosecutors better identify and stop repeat abusers, while providing victims with access to support and protections as early as possible," said Governor Hassan.

Governor Hassan also signed into law, a measure relative to the neglect of elderly, disabled, or impaired adults and financial exploitation and issued an Executive Order directing state agencies to move all possible business-related forms into an online format through the Business One Stop by 

September 30, 2015

.
Paid for by the New Hampshire Democratic Party. Not Authorized by any Candidate or Candidate's Committee.www.nhdp.org
Click here to 

Reply

 or 

Forward
Why this ad?
Ads –
Northern Pass Project Is Planned to
Create 1,200 NH Jobs. Learn More.