From The Chairman's Desk

Democrats-- Are you as fired-up and ready to go as I am for 

tomorrow's

 Annual State Party Convention?  

Tomorrow

 in Manchester, over 500 delegates from every corner of New Hampshire will join elected officials and party officers to approve our Party Platform and prepare for the upcoming election season.  Delegates have the opportunity to engage in training and breakout sessions to further their skills as Democratic activists. I strongly urge every single delegate to take part in at least one of the many training workshops hosted by our expert Democratic operatives. This promises to be an amazing event and I look forward to seeing you there. 

On the eve of the Convention, as we move into the election season, now is as good a time as any to look back and take stock of what Granite State Democrats have accomplished already this year.  New Hampshire Democrats are ready to win and win big in November.  We are organized and motivated to re-elect our wonderful incumbents and take back the State Senate.  By contrast our opponents at the NHGOP have started 2014 with a series of disasters and missteps—not a good harbinger for them for the fall.  To recap our counterparts' numerous foibles so far this year our team has put together a "NHGOP's Not Top 10 Plays Of The Past Year" BuzzFeed listical for your enjoyment and as a reminder of why victory in the fall is so critically important for New Hampshire. 

 
CONVENTION INFORMATION:
Enjoy your weekend!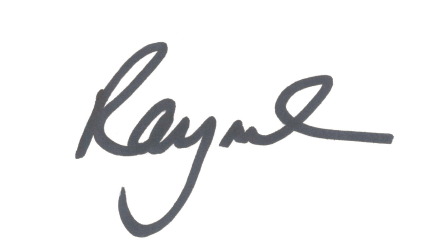 @NHDems Weekly #NHPolitics Handles & Hastags To Watch


#GSF2014: Don't forget to live-tweet the Annual State Party Convention. Our Convention is an excellent opportunity to practice your social media skills and show New Hampshire how fired-up and enthused Democrats are to win big in November. Remember to include the official State Convention hashtag #GSF2014 when you blast out your convention tweets!    
 
@Walt_Facts: GOP Candidate for Governor, Walt Havenstein was CEO of SAIC from 2009 to 2012. During his tenure, Walt put in place a failed strategy, SAIC shed thousands of jobs, its stock plummeted 32 percent, and Walt failed to stop a fraud scandal that overcharged New York City taxpayers by more than $500 million. Now Walt wants to be your Governor. Go to http://www.waltfacts.com/ to learn more and follow @WaltHavensteinFacts on Twitter.
 
@ENilsenKS: Ella Nilsen is a reporter with the Keene Sentinel covering Keene and the Greater Keene region.  Follow her to receive up-to-the-minute updates on local politics in the Keene area and reports and analysis of state wide political goings-ons.  


 
CLICK HERE FOR THE VIDEO OF THE WEEK!
Click above to take this weeks poll!
Last Week's Poll Result Winner: 
Our respondents last week proved the pundits right.  The Shaheen vs. TBD matchup is the race to watch in the Granite State this cycle.   
Save the Date!

 

NHDP State Convention

Saturday, June 14th, 8:00 a.m.

Memorial High School, 

1 Crusader Way, Manchester

Register Here 

Rollinsford Democrats Meeting

Sunday, June 16th, 9:00 a.m.

American Legion

551 Foundry St, Rollinsford

 

Merrimack County Democrats Meeting

Tuesday, June 17th, 6:30 p.m.

NHDP Headquarters

105 N State St, Concord

 

Brookline Democrats Meeting

Tuesday, June 17th, 7:00 p.m.

Brookline Fire Department

4 Bond St, Brookline

 

Plymouth Area Democrats

Wednesday, June 18th, 5:30 p.m.

Plymouth Regional Senior Center

8 Depot St, Plymouth

 

Northwood Democrats Meeting

Wednesday, June 18th, 6:30 p.m.

Northwood Community Center

135 Main St, Northwood

 

Strafford County Democrats Meeting & Caucus

Wednesday, June 18th, 7:00 p.m.

Durham Public Library

43 Madbury Rd, Durham

 

Dover Democrats Meeting

Thursday, June 19th, 6:30 p.m.

McConnell Center, Room 323

61 Locust St, Dover


Featured Letter
To The Editor 
 


To the Editor:

In just a couple of days we have learned that: Scott Brown received $1.3 Million for "advising" a Florida company who's sole business seems to be manipulating its own stock and selling it to unwary investors; and, Scott Brown received an undisclosed amount of money for speaking to a hedge fund managers convention. It sure sounds like Scott Brown will be way too busy representing other interests to represent ordinary NH citizens.. Take hedge fund managers who paid Brown this "undisclosed" fee. They are some of the richest people in the country. In fact they managed to buy enough congressmen and senators to have special legislation passed that bogusly counts their income as if it were capital gains — top tax rate 15%, compared to the 39.6% they should have been paying — that is if they were regular peons like the rest of us. What's the difference? Well, Forbes Magazine states that the top 25 hedge fund managers earned a total of $24.3 billion last year. If they were taxed at the normal rate, they would have paid $ 9.6 Billion. Instead, they paid $3.6 Billion. You try getting away with paying about a third of what you owe! No, I think hedge fund managers have enough representation in Congress, they, and we, don't need Scott Brown.

Michael Frandzel

Portsmouth
NHDP Events Calendar
Have an event that you would like to see in the calendar?  
This week I officially filed my candidacy for re-election to keep making a difference for Granite Staters in the U.S. Senate. I was so happy to be joined at the State House, where I served as a state senator and governor – by my family, friends and hundreds of supporters. I know I saw many of you there, and I wanted to thank you for holding signs, cheering me on and standing with me as we all took this important step in the campaign.
Tomorrow, I'm excited to be at the New Hampshire Democratic Party State Convention at Manchester Memorial High School to speak with Democrats from all across New Hampshire about how we build a team that will lead to success in November. I know the only way for us to be successful is to work together. I hope to see many of you there.
On Monday, we launched our new Instagram account, and as always, you can get up-to-the minute campaign news, photos, video and more by following #TeamShaheen on Facebook and Twitter, Youtube, our website.

-Senator Jeanne Shaheen
This week, Governor Hassan was joined by dozens of supporters as she officially filed for re-election to continue fighting for middle class opportunity and keep our state moving in the right direction. Check out Governor Hassan's Facebook (https://www.facebook.com/maggiehassanforgovernor) for photos of the incredible scene at the State House and thanks to all who came out - the energy was incredible!

The Governor also signed a buffer zone law this week to ensure that women can access critical health services without fearing for their safety, while also protecting the rights of free speech and privacy. 

"A woman's right to make her own healthcare decisions is essential to the economic health of our families, and I thank Senator Soucy, legislators from both parties and other advocates for their efforts to pass this important legislation, as well as law enforcement and municipal officials for their input to narrowly tailor the bill to protect the rights of Granite Staters," said Governor Hassan. 
Paid for by the New Hampshire Democratic Party. Not Authorized by any Candidate or Candidate's Committee.www.nhdp.org