New Hampshire Democratic Party

 

newsletter@nhdp.org

 via mail298.us3.mcdlv.net 

Jul 18 (3 days ago)
From The Chairman's Desk

Granite State Democrats had another productive week, kicking off with a successful "coffee and calls" phone bank 

on Monday

 joined by Democratic National Committee Chairwoman Rep. Debbie Wasserman Schultz, Rep. Carol Shea-Porter and Portsmouth City Councilor Stefany Shaheen at the home of Speaker Terie Norelli in Portsmouth.
 
Our coordinated campaign, Granite State Forward, is growing by the day as they continue to energize voters for our candidates this fall. Following last weekend's successful canvassing events across the state, our volunteers and organizers are going to be out again tomorrow and Sunday going door-to-door rallying support for Democrats.

As you all know, knocking on those extra doors and talking to our friends and neighbors about why this election is going to be the key to winning in November. So please, find a way to help get involved - we'll only be adding more events to the calendar!
 
The New Hampshire Republicans – on the other hand - did not have such a great week. I'm sure many of you saw that Scott Brown is now hiding in bathrooms to avoid questions from reporters, and again forgotwhich state he's running in. In the governor's race, Walt Havenstein continues to upset the Tea Party base – with a video surfacing this week of Havenstein giving a speech on leadership in 2009 quoting President Obama's 1st inaugural address. We think the President is a great leader too, but I'm not sure if Walt's primary voters agree.

Thank you for all of your hard work this week and let's keep up the momentum.
 
Enjoy your weekend!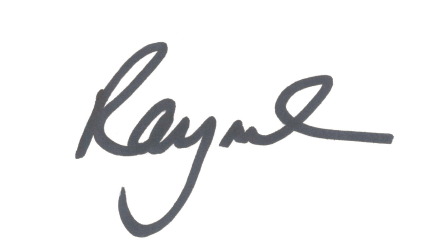 @NHDems Weekly #NHPolitics Handles & Hashtags To Watch

@PaulLewis: The Guardian's Washington reporter who scared Scott Brown into hiding in a bathroom
#MassGaffe
: Follow to see the next time Scott Brown forgets which state he's running in

@NHSenateDems: Follow and retweet to support the Granite State Dems working to take back the NH Senate majority this November!
Click above to take this week's poll!
 
Last Week's Poll Result Winner:
A majority of you said that Walt Havenstein will not survive the GOP gubernatorial primary after his recent missteps with the Tea Party. 
Consensus building? Stay tuned.
Save the Date!

Canvassing in Dover w/ State Senator David Watters
Sat, July 19, 10am-1pm
Email field@nhdp.org for more details

Canvassing in Nashua w/ State Representative Latha Mangipudi
Sun, July 19, 2pm-5pm
Email field@nhdp.org 

for more details



Kingston Democrats Meeting
Wed, July 23, 

7pm – 8pm




Contact Carol Croteau, 781-4185 or ccroteau42@aol.

com, for more details

Exeter Democrats Meeting


Thurs, July 24, 6:30pm - 8:30pm




Exeter Senior Center, 30 Court Street, Exeter, NH 

Phone banks and canvassing events are being organized on a daily basis! 
Please email field@nhdp.org to find out where events are happening near you.

 

 

 


Featured Letter
To The Editor


I am writing to offer my endorsement of Senator David Watters for his decades of dedication to equality and justice for people of all races. I support candidates who don't just talk the talk but walk the walk of equal opportunity and opposition to discrimination. Senator Watters is a Silver Life member of the NAACP and the Seacoast NAACP chapter, and he has worked closely with me, chapter president, on voting rights and other civil rights issues.
 
I've known Senator Watters for over 20 years and have seen how he embraces the changing communities of District 4 to ensure that all citizens can participate fully in our democracy. He draws on the experiences of his own biracial family, but he also has a deep understanding of racial history in NH. As a UNH professor, teaching African American literature and history, the founder of the Black New England Conference, and a Board member of the Portsmouth Black Heritage Trail, he has increased awareness of the hidden history of diversity in New Hampshire.
 
As a Senator and Rep., David Watters has demonstrated his leadership through legislation. He cosponsored the bill to retroactively emancipate Portsmouth slaves who petitioned for freedom in 1779, and he fought against attempts to restrict voting rights. He stood with the NAACP to support death penalty repeal. He fought for marriage equality, and met with local police to promote sensible policies on immigration status. It is an honor for me to support such a person as David Watters.
 
Purnell "Fred" Ross
 
Dover
NHDP Events Calendar
Have an event that you would like to see in the calendar?  
We were all disappointed that Republicans in Congress blocked passage of the Not My Boss' Business Act. It was a common sense solution that would counteract the negative impact of the Supreme Court's Hobby Lobby decision and let women - not their bosses - make their health care decisions. 
 
This fight is not over. Sign our petition and help me keep fighting. While Scott Brown spent this week hiding on this issue, Jeanne Shaheen was front and center standing up for women.
 
This week Jeanne Shaheen received the endorsement of a bipartisan group of more than 100 New Hampshire veterans. In Concord, she called on Congress to pass the Veterans' Access to Care through Choice, Accountability, and Transparency Act - a measure that is critically important to veterans in New Hampshire..
 
Watch our new Veterans for Shaheen video, which we just launched today: https://www.youtube.com/watch?v=nUlneb0F5Ck
This week, Governor Hassan signing into law the bipartisan New Hampshire Paycheck Fairness Act, which updates state law to eliminate loopholes, increase transparency in wages and ensure that all workers have the appropriate tools and resources to help them earn a fair and equal paycheck, without fear of retaliation.
 
The Governor said, "Ensuring that women and men can earn equal pay for an equal day's work isn't just an issue of fairness, it's essential to our economic future. I am proud to sign this common-sense, bipartisan legislation that will strengthen the economic security of hard-working Granite Staters and eliminate an unnecessary strain on New Hampshire families."
 
The Governor and the State of New Hampshire also hosted a conference of the New England Governors and the Eastern Canadian Premiers, which culminated in a resolution on a path forward for the group's economic development efforts that will help encourage job creation throughout the region, which Governor Hassan made a focus of the conference.
 
Governor Hassan also expressed her disappointment the the U.S. Senate did not move forward with important legislation to fix the Supreme Court's Hobby Lobby decision, and pledged to continue working on state-level solutions in order to ensure that women have comprehensive health insurance coverage, protect women's access to affordable critical health services and protect their religious freedom.
Paid for by the New Hampshire Democratic Party. Not Authorized by any Candidate or Candidate's Committee.www.nhdp.org

Click here to 

Reply

 or 

Forward