From The Chairman's Desk

This week New Hampshire Democrats throughout the state celebrated Women's Equality Day on August 26th, a day commemorating the ratification of the 19th amendment, which secured for women the right to vote.

Women's Equality Day is a powerful reminder of the work that had to be done to achieve women's suffrage in 1920, and of the work still left to do today, in 2014. From equal pay for equal work to guaranteeing access to contraception and removing the barriers between a woman and her doctors, full equality has yet to become a reality.

So in honor of past struggles and in recognition of current ones, our coordinated campaign, Granite State Forward, kicked off it's Women's Organizing Program organizing women-to-women phone banks and similar events throughout the state this week. This summer already, hundreds of women have volunteered their time and their voices to reach out to tens of thousands of their friends and neighbors to talk about what is at stake this election.

Our female leaders at the top of the ticket, Senator Jeanne Shaheen, Governor Maggie Hassan, and Congresswomen Annie Kuster and Carol Shea-Porter, have been fierce advocates for New Hampshire women and families. And our state has benefited from the work of Deb Pignatelli on the Executive Council, Senator Larsen leading the Senate, and Speaker Norelli leading the House, and so many others.

So let's keep up the good work because we know that when New Hampshire women organize, the Granite State moves forward.

Have a great weekend!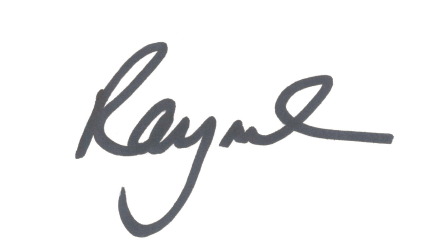 @GSF2014: Follow the NHDP's Coordinated Campaign, Granite State Forward, to get updates on how the organization is fighting to re-elect Democrats up and down the ballot 

@ManningMaureen: Follow Maureen Manning to get updates on her race to become the next State Senator from District 16

 
In addition to Rick Perry's recent legal scandals, a majority of respondents last week thought that his past statement equating 
homosexuality
 to alcoholism will be most detrimental to Perry's presidential prospects in New Hampshire. 
Save the Date!

Rochester Democrats MeetingMon, September 1, 6:30pm-8:00pm

12 Wellsleep Acres, Community Room

Gov. John Lynch Fall Campaign Launch for Councillor Chris Papas
Wed, September 3, 6:00pm-8:00pm
Puritan Conference Center
245 Hooksett Road, Manchester
RSVP to Lucas Meyer atlmeyer@nhdp.org 

Phone banks and canvassing events are being organized on a daily basis! 
Please email field@nhdp.org to find out where events are happening near you.

 


Featured Letter
To The Editor
 

There are many good reasons to support the re-election of Congresswoman Carol Shea-Porter in the First Congressional District of New Hampshire. One important reason is her faithful support of equal treatment for the rights of women.

In her six years in the U.S. House, Congresswoman Shea-Porter has consistently supported legislation that improves the lives and well-being of women and their families. She cosponsored the reauthorization of the Violence Against Women Act, which extends the protection of that law through 2018. She was also a co-sponsor of the Paycheck Fairness Act, legislation that brings equal pay law into line with all other civil rights law. Congresswoman Shea-Porter cosponsored the Rape Survivor Child Custody Act, which encourages states to terminate parental rights of men who father children through rape. She was also a cosponsor of the Women's Health Protection Act, the International Violence Against Women Act, and numerous other pieces of legislation protecting women's rights.

Congresswoman Shea-Porter is an active member of the Congressional Caucus for Women's Issues, the Democratic Women's Working Group, the Congressional LGBT Equality Caucus, and the Pro-Choice Caucus.
 

Lenore Patton

Hampton
NHDP Events Calendar
Have an event that you would like to see in the calendar?  
Shipyard Workers for Shaheen


This morning, to cap off a great week, Senator Shaheen was in Portsmouth receiving the endorsement of the Portsmouth Naval Shipyard Workers. The shipyard is so critical to our security and a driver of the local economy and Jeanne Shaheen has fought to defend our shipyard and will continue to do so
The week also included Senator Shaheen meeting with a taking questions from GE Aviation employees in Hooksett and Rotary Club of Concord members.  At both stops, she spoke about her work making a difference for New Hampshire and held question and answer sessions.
Senator Shaheen taking questions from members of the Rotary Club of Concord.
Senator Shaheen having a question and answer session with GE Aviation employees in Hooksett.
Scott Brown is for Scott Brown, Not New Hampshire
This week, Scott Brown and his wall street cronies launched an unprecedented smear campaign against Jeanne Shaheen. That resulted in one station taking the rarely-seen action of removing the ad from its airwaves entirely. Then, an independent fact checker said that the ad was "without sufficient evidence" and that it "distorts the facts."
Team Shaheen was quick to tell the truth, we responded to those lies with an ad of our own that set the record straight.  Watch it here: http://youtu.be/nZXzAfG9NOQ
Time for Action
With just 11 days away from the kick-off of the general election, your help is needed now more than ever. This is what we need:
This week, following news of the Market Basket deal, Governor Hassan told WMUR, "This business is a huge employer in our state, there are vendors and other tenants in these malls that have been affected by this work stoppage. And I'm really glad they were able to resolve it." Watch WMUR's full story here. 
Also this week, Governor Hassan helped cut the ribbon on phase 1 of the Ride the Wilds ATV trail system, and celebrated the completion of the Androscoggin Headwaters Conservation Project, the third-largest conservation project in state history. 
Paid for by the New Hampshire Democratic Party. Not Authorized by any Candidate or Candidate's Committee.www.nhdp.org